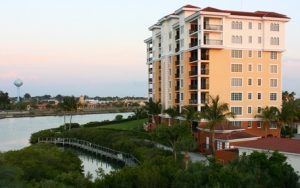 RENTAL OF UNITS
Our association documents stipulate the following regarding rental of units:
"(e) Units may be rented or leased only after approval by the Association, as provided for in Article XIV of this Declaration, and provided that the entire Unit only may be rented and may not be subdivided, and that the occupancy thereof shall only be by the lessee, his family and guests, and further provided that Units may not be leased or rented for a term less than three (3) months, with a maximum of two three-month leases per year."
To rent your unit complete Application and return along with $50 application fee for Board Approval. ALL rentals must have Board Approval before tenant can move in.
If you have returning tenants, please remember to furnish new application. If you have annual tenants who are renewing their lease, please remember to send updated lease or lease amendment. Thank you for your cooperation.
Security Upgrade Main Gate
The front main gate entrance, new entry system is in place and up and running. CLICK HERE for more information.
REMINDER
Please remember to request elevator padding for furniture/moving and deliveries.